Summer Fling 2021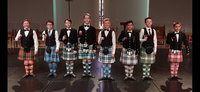 The 2021 Summer Fling was held in January with tutors Mrs Lynette Mitchell, Mrs Karen Mortensen and Mrs Mandy Gillies

Scholarship Winners were:
Initial - Ellie Pyle
Preparatory - Kit Inglis
Grade One - Sarah McCarthy
Grade Two - Jessica Radka
Grade Three - Connor Overton
Grade Four - Charlize Blakely
Grade Five - Gemma Lewis
Elementary - Francesca Hickey
Intermediate - Olivia Mavor
Advanced - Jasmine Overton
Katie McDonald Memorial Scholarship - Alex Glover
Emily Branje Memorial Scholarship - Abby Millar
Gail Dodson Scholarship - Annabel Watts

Tauranga Summer School - January 2021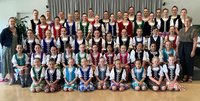 The 2021 Summer School was held in January with tutors: Mrs Sue Gill and and Miss Nadine Terry.

2021 Scholarship winners were:
Under 9 - Madeline Hansen
Under 10 - Mary Hunt
Under 12 - Grace Braun
14 & under - Willow Price
14 & Over - Ellie McLaughlin
Local - Charlise Colle and Yi Chan


Southland Exam workshop
Information for the Southland Exam workshop to be held in Invercargill 10/11 April 2021, with Mrs Lynette Mitchell as tutor.
See Downloads for information and enrolment form
Manawatu Teachers & Judges Judges upskilling seminar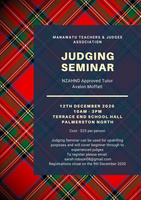 The Manawatu Teachers & Judges Association is holding a Judges upskilling seminar on Saturday December 12th in Palmerston North in conjunction with the Thistle Caledonian Sociaty Square day dancing competition.
The seminar covers beginner judges through to experienced judges needing to upskill. Tutor Avalon Moffatt, Cost $25.
See Flyer for further details
Tauranga Summer School - January 2021- Enrolment form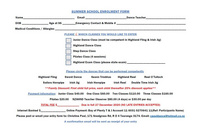 Attached is the Tauranga Summer School enrolment form
2020 Conference postponed
Executive regrettably advise that this year's conference in Queenstown is postponed until 24-26 September 2021 and will still be held in Queenstown.
We appreciate the short notice in advising those attending of our decision, but we wanted to wait in case the decision last Friday would change to Level 1. Unfortunately for us this did not happen. While the Government plan to review the decision on the 14th of September, there is no guarantee that the current levels will be altered. We consider this is the right decision for the safety of our members and their families at this time.
Solo Seal will still go ahead on Friday the 18th,and more information will follow on this.
Our sincere thanks to the Southland Teachers and Judges for the work they have done in preparation to host our 70th conference. We know our members will applaud their efforts.
This decision has been a real challenge for your Executive, involving many meetings and serious discussion. At the beginning of this year none of us could have anticipated the paths that we would all travel and the sacrifices that would have to be made. These are extraordinary times.
Annetta Cowie
President
Youth Representative nominations
Nominations are now called for Youth Representative. This role is for a term of two years with the right of renewal if the candidate still meets the age criteria. The current representative Chantelle Shatford does meet the criteria.
The Nomination Form is our website ( Resources, Downloads).

Nominations close 30 July at 5 p.m.

The successful candidate will be required to lead the Youth Forum in Queenstown this year.