Demonstrator Required
A demonstrator is required for the introduction of new Irish Book Workshop to be held at the Dance Development Course. If you are interested, please contact Technical Director, Mrs Sherilyn Hall via email sherilyn@inspire.net.nz by Sunday 30 August.
Tattoo Applications
A reminder that the closing date for the Tattoo Applications is Friday 28 August. If you still want to apply, the criteria is on the Application Form which is available from the Academy Website.
Conference Registrations
Reminder - early bird registrations for conference close on 6 September.

Any registration received after that date will incur a further $250 fee. Please email your registration to the Secretary admin@nzahnd.org.nz as soon as possible.
Royal Edinburgh Tattoo – Wellington – Application form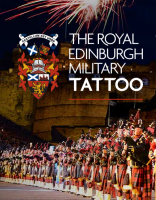 The applications for Royal Edinburgh Tattoo are now open.

Click here to download the application form.

Applications close 28 August

Diploma applications
A reminder that if you wish to receive your Diploma at conference in Wellington that applications definitely close 1 August.
Application forms are available from the downloads section of the website.
Conference Accommodation
If you are wanting to stay at the Brentwood Hotel for conference please do not book online, please phone the Hotel and say that you are with the NZ Academy of Highland & National Dancing conference group booking.
Conference registrations
Reminder that conference registrations close on 1 August, registration forms are available on the website, downloads section.
Kiltie club magazine
hi Everyone
The new Kiltie Club editior Emma Cropper would like any dance stories/photos for the upcoming issue of the Kiltie club magazine.
If you have any photos etc could you please email them to Emma - emmacropper09@windowslive.com