2019 Summer Fling Schedule
Summer Fling 2019 Schedule is availabe from the downloads section
Dance Company Tour Raffle results
Congratulations to the following winners in the Highland Dance company of NZ Tour raffle

1st prize = Renee Thompson ticket number 1747
2nd prize = Diane Copeland ticket number 475
3rd prize = Pamela Fleming ticket number 806

Thank you all for your support
Medal Test projects from May exams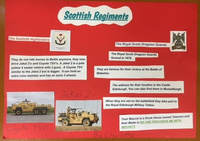 Attached is some of the wonderful medal test projects that were done by candidates in the recent May examinations.
Conference Registrations
Remember, last day for conference registrations at the cheaper conference levy. See resources/downloads for registration form
Closing date reminders
Reminder 30 June is closing date for the following:
September exam entries
Solo Seal entries
Diploma applications
Subscriptions - to receive the discount
Youth Representative nominations
Executive North & South Island Representatives & President nominations
Written General business for presentation at conference
Life membership - Mary Gannaway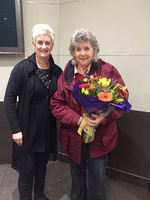 The Christchurch Balmoral Club is delighted to announce our newest Life Member – Mrs Mary Gannaway

Mary has given many years of service to the club and still holds a key position within the Club.

The flowers were presented by the Clubs President Jacqueline Jones at last Wednesdays Annual General meeting.

Congratulations Mary from us all.

Academy Technical Training Course - Applications close 30 June 2018
ACADEMY TECHNICAL TRAINING COURSE HIGHLAND SYLLABUS 2018
The ATTC is an in depth study of the NZAHND ( Inc) Highland and Step Dance syllabuses, conducted in two parts, over two weekends.
Each part of the Course will be facilitated by 2 members of the Technical Committee.

The aim of the Course is to give participants greater understanding and knowledge of syllabus requirements by looking at the finer points of exercises, foundation movements, steps and dances as well as musical requirements.

Participants are encouraged to be physically fit, though they do not necessarily have to dance.

Completion of part or all of the ATTC will be a requirement for Levels 2 and 3 of the Academy Progression Scheme.
DATES
04/05 August, Christchurch - Highland Syllabus

Cost $250 . Applications for the August course close on 30 June to the Secretary: admin@nzahnd.org.nz with a non refundable deposit of $125 with the balance payable by 28 July 2018.