Congratulations to Serena Sangster
It is with pleasure that we announce that Serena Sangster was successful in passing the Solo Seal Examination, held in Invercargill Friday 19 September. Serena performed the Highland Fling, Sean Triubhais Sailors Hornpipe, and Irish Jig Double Time. An excellent effort Serena - well done.





















Youth Activities at Conference
Here is the link to the video showing what the Youth members got up to at conference

https://www.youtube.com/watch?v=xinaUuhLphE&feature=youtu.be

Magical Musical Play Cd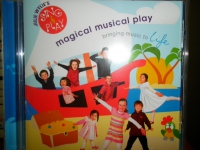 Music Box Dancer –Magical Musical Play
Anyone still wanting to purchase the Magical Musical Play Cd can email Jackie Jones at nicandjackie@xtra.co.nz. This is a Julie Wylie Cd that was used in the Music Box dancer workshop at Conference last weekend. Cost $20.00 plus $5.00 postage if required. Special price ends 28th September.

Thanks for all those that purchased the Cd at conference and that $5.00 from each sale will go to the Academy .




Highland Dance Company of NZ - Journey of the Celts concerts - October 2014 - Christchurch
The Highland Dance Company of NZ will be performing the Journey of the celts concert in conjunction with the Christchurch Body festival

Venue: Aurora Centre, Cnr Greers Rd and Memorial Ave, Christchurch
Date: Monday 6th and Tuesday 7th October commencing at 7.00 p.m.

Tickets $25, $20 concessions from Ticketek, www,ticketek.co.nz or 0800 842 538 - booking fees apply
Conference 2014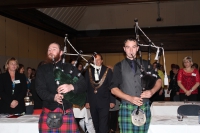 The NZ Academy conference was held at the weekend in Invercargill.
For some conference photos please see the gallery - full report and DDC photos to follow shortly

If you have any photos of the conference - we would be happy to include them on our website - please send them to the Secretary; admin@nzahnd.org.nz
Summer Fling 2015
The Summer Fling schedule is now available under downloads

The tutors are:
Mrs Susan Edwards
Mrs Sherilyn Hall
Mrs Kimberley Mavor
Mrs Jacqui Seque
with local tutors:
Mrs Jacqueline Jones
Mr Michael Gudgeon
Miss Lana Donaldson







Conference
Just a reminder for everyone to vote in the General Election before you leave home

Looking forward to a great weekend in the deep south - The Southland Teachers & judges members have advised you all to bring your raincoats as the weather forecast is for rain the whole weekend.

See you all in Invercargill
Hawkes Bay Summer School 2015
The 2015 Hawkes Bay Summer School schedule is now available.
Tutor Mrs Kimberley Mavor
Date: 17-19 January 2015

See downloads for the schedule